Posted by Stephanie Junek on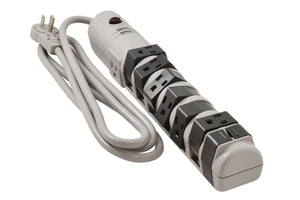 There can be a wide variety of protective technology built into an electrical appliance, but the two most common are surge protectors and circuit breakers. So what is the difference between the two? Surge protectors protect your electrical appliances from voltage spikes. A voltage spike is when a cord or appliance exceeds the voltage it is rated for, resulting in permanent damage to your appliance. The most common places you will see these installed are power strips like our PSROT-072. Usually, you will have computers, TVs, entertainment systems, and office equipment plugged into one of these. The most common cause...
Posted by Christopher Hahn on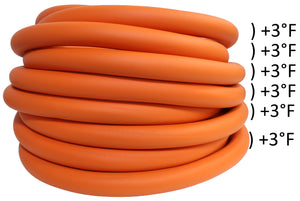 Last week, we discussed the importance of the warning tag you see on all of our extension cords and flexible adapters. There is one tip about unraveling cords while in use to prevent them from over-heating. Is this necessary? Even with small household items or household extension cords?
Tags:

2019, AC Works, AC Works brand, Avoid Electrical Fires, avoid hot power cords, avoid overheating cords, Electric Vehicle Charging, Electrical Extension Cords, Electrical Fires, Electrical Safety, Electricity, Electricity Generates Heat, Extension Cord Tips, Extension Cords, Garage Power, Generator, Heavy-Duty Power Cord Tips, Hot Electrical Cords, hot power cords, Industrial, Melting Cords, Overheating Power Cords, power cords, Proper Usage of Extension Cords, Residential Power, Residential Use, Safety, Safety Tips, Technical, Unwrap Extension Cords, Unwrap Household Cords, Yard Power