Posted by Christopher Hahn on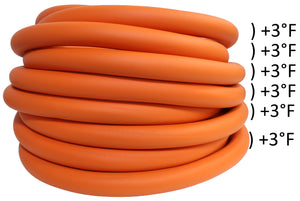 Last week, we discussed the importance of the warning tag you see on all of our extension cords and flexible adapters. There is one tip about unraveling cords while in use to prevent them from over-heating. Is this necessary? Even with small household items or household extension cords?
Tags:

2019, AC Works, AC Works brand, Avoid Electrical Fires, avoid hot power cords, avoid overheating cords, Electric Vehicle Charging, Electrical Extension Cords, Electrical Fires, Electrical Safety, Electricity, Electricity Generates Heat, Extension Cord Tips, Extension Cords, Garage Power, Generator, Heavy-Duty Power Cord Tips, Hot Electrical Cords, hot power cords, Industrial, Melting Cords, Overheating Power Cords, power cords, Proper Usage of Extension Cords, Residential Power, Residential Use, Safety, Safety Tips, Technical, Unwrap Extension Cords, Unwrap Household Cords, Yard Power
Posted by Stephanie Junek on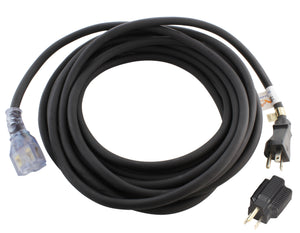 Extension cords are commonly purchased power solutions in many situations.  You can use them in your home or office, on your job site, for yard work, and more.  They are used to provide power to hard to reach places or when you are moving around and need the power to follow you, like in yard work.  Are extension cords safe or not is the great debate.  They can be dangerous or a safety hazard depending on the location of the job.  Cords lying around all over the place are a tripping hazard or even cause shock.  If you are working...
Tags:

100 foot cord, 220 Volt Power, 50 foot cord, AC Works, AC WORKS brand, AC WORKS Extension Cords, American Wire Gauge, AWG, Cord Length, Customer Service, Extension Cord, Extension Cords, Generator Power, High power, Household, Household Extension Cord, leaf plower, length, power cords, Power Solutions, power tools, Residential Power, Residential Use, Voltage, Voltage Drop, Welder, Welding, yard tools, yard work