Posted by Stephanie Junek on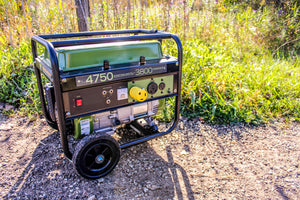 Electrical problems are more common than you think.  Whether you own a 30 Amp RV or a 50 Amp RV, you should have a basic understanding of your RV electrical system. 
Resetting a breaker or a GFCI that has kicked out, replacing a blown fuse are all small problems you can figure out on your own.  Big problems involving AC power or propane should be left to the professional service technicians. Is your problem big or not?
Tags:

2019, 30 Amp RV, AC Power, AC Works, AC Works brand, AC WORKS™ products, Avoid Tripping Breaker, Change Fuses, Customer Service, DC Power, Electrical Safety, Extension Cord, Generator, Generator Power, Generator to RV, Generator to RV power, GFCI, Plug, Power, Power Solutions, Products, PSROT-072, Receptacle, RV, RV Breaker Tripping, RV Breaker Trips, RV Circuit Breaker, RV Electric, RV Electrical, RV Electricity, RV Fuse, RV Park Power, RV Park Power Source, RV Power, RV Power Connections, RV to Park Power, Safety, Safety Tips, Surge Protector, Technical
Posted by Stephanie Junek on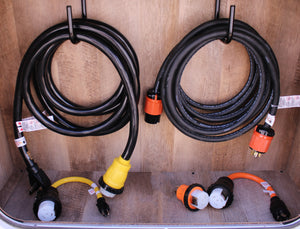 It can be exciting to get that boat out of storage, de-winterized and out in the water, but make sure you are taking the proper precautions before you are caught without power or having a costly problem with your power system.  Read the following information to learn more about your boat power system and your power supplies. 
Posted by Stephanie Junek on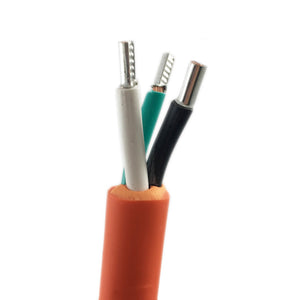 AC stands for Alternating Current. AC is the type of electricity used for homes and other buildings.  A basic understanding of AC power is essential if you are a homeowner, want or need to change out any basic electrical in your home or want to know how the power in your home works.  It is essential you don't work on anything electrical in your home or other buildings if you are unsure what you are doing.  There is no reason to risk the safety of yourself and your home. 
Tags:

#askacworks, 2017, AC, AC Charging, AC Connectors, AC Connectors Shop, AC Power, AC Wiring, AC Works, AC WORKS adapters, AC Works brand, AC Works Connector, Alternating Current, Color Code, Color Code Wires, Color Coding Wires, Green Wire, Grounding, Hot Wire, Household Power, Informational, January 2018, Neutral Wire, Red Wire, Technical, White Wire