Posted by Stephanie Junek on
Posted by Stephanie Junek on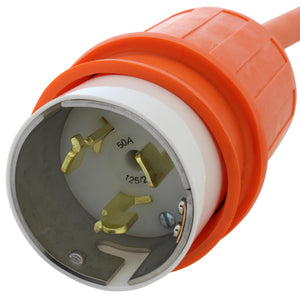 AC WORKS® has brought you two new protective power adapters.  The power source for these adapters is a 50 Amp outlet.  The concern about this by many of our customers is that the outlet will carry too much power to their equipment causing it to burn out.  The solution we came up with is the addition of the 20 Amp breaker.  The breaker helps to reduce people's concerns about a power overload to their equipment by only allowing the necessary 20 Amps of power through the adapter.    We have two adapters to offer our customers.  The SS2CB520, which is...
Tags:

#askacworks, 20 Amp Cir, 20 Amp Circuit Breaker, 20 Amp Circuit Breakers, 5-20, 5-20R, 50 Amp, 50 Amp Power Source, AC WORKS adapters, AC Works brand, AC WORKS Brand Product Safety, ac works brand products, ac works flexible adapter, AC WORKS™, AC WORKS™ products, acworks, Adapter with 20 Amp Circuit Breaker, Adapter with 20 Amp Circuit Breakers, By AC WORKS, CS6365, Four 5-20R Outlets, SS2CB520, SS2CBF520
Posted by Stephanie Junek on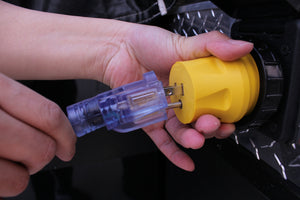 Job Description Entry Level Warehouse Assistant We are looking for an organized and motivated Warehouse Assistant with a willingness to learn new processes and procedures. Responsibilities include helping with shipments, inventory tracking, organizing stock, cleaning the warehouse, and is comfortable with helping other departments as needed. The ideal candidate is a motivated and quick learner who is comfortable working on their feet, focused, and experienced in warehouse logistics. This position is entry-level and part-time (up to 30hrs per week) with the potential for growth to full-time and further opportunities for growth and learning within the company. Duties Move and organize inventory across facilities in multiple locations...