Posted by Stephanie Junek on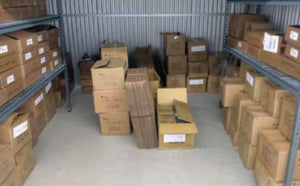 BIG NEWS! AC WORKS® Moves Into Canada   This year AC WORKS® brands are expanding into the Canadian market. We already have many customers located in Canada. We want to make ordering from us more convenient for them as well. Creating a warehouse in Canada was a strategic move allowing our Canadian customers to save on shipping and duty tax. We contracted a shipping fulfillment provider in Canada to help maintain the same level of customer service we already provide you. This move will allow us to ship to our Canadian customers much faster than ever before. When you need...
Posted by Stephanie Junek on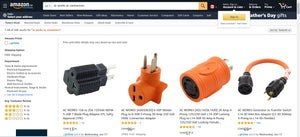 IMPORTANT NEWS FROM AC WORKS® ATTN: CANADIAN CUSTOMERS You won't want to miss this... Canada customers may now order select items from our Canada Amazon storefront. Select items are in the Canada Amazon fulfillment center. We have added 50 of our most popular items for now and will continue to grow the inventory in this location as needed. Watch for more on this, to come soon.  
Tags:

2020, AC Works, AC Works brand, Amazon, Amazon Canada, Canada, Canada Amazon, Canada Shipping, Circuit Breaker, Customer Service, Dryer Outlet, Emergency Power, Extension Cord, Extension Cord Power Solutions, Generator, Generator Power, Household Power, Power, Power Solutions, Products, Residential Power, Residential Use, Standard Household Voltage, Transfer Switch