Posted by Christopher Hahn on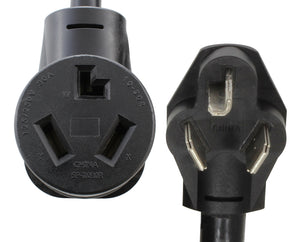 When looking at our AC WORKS® brand extension cords and adapters, you may think that the plug or connectors may not match up with yours. You look directly at your plug or connector, but the corresponding NEMA configuration on the adapter or cord you are looking to purchase is flipped. Why is that?
Tags:

2019, Connections between plug and outlet don't match, Connector, Customer Service, Differences in Plug and Outlet Configruations, How to Identify Proper NEMA Configuration, how to plug into backward outlet, How to Select the Right Plug For Your Oultet, instructional video, NEMA 10-30P Prong Directions, NEMA 10-30R Terminal Directions, NEMA 6-50P Prong Direction, NEMA 6-50R Terminal Direction, outlet, Plug, Plug and Connector, Plug and Connector Connection, plug and outlet are backward, Plug and Outlet don't match, Plug and outlet match but are backward, Power Solutions, Prong Directions For Plug, Technical, Terminal Directions For Outlet, The Proper Way to Determine NEMA Configurations, Which Way Should Prongs Face, Why Are Plug and Outlet Configurations Flipped
Posted by Stephanie Junek on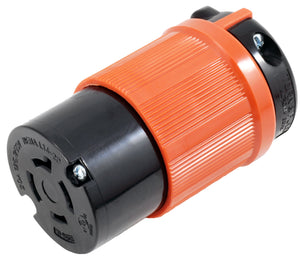 Wiring devices are used to connect and terminate power wiring, they are used to replace a plug or connector and to create a custom situation for wiring.  When working in an industrial, commercial or even a household setting there can be times when you need an option that is not available to you.  This does not mean you are out of luck, it means you need to do it yourself.