Posted by Stephanie Junek on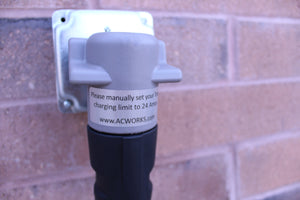 Level Two EV Charging is 240 Volt 15 Amps, 30 Amps, or 50 Amps. Level Two charging can be done with many different types of outlets in your home, warehouse, business, or other commercial building.  It is the mid-range of charging for electric vehicles.  The different outlets you may already have in your home for level two EV charging are your dryer outlet and your electric range outlet.  Level two charging can offer ranges of over 60 miles of per hour of charging, depending on variables.  Level two charging is also using household electricity but in higher doses.  You can...
Tags:

30 Amp Dryer Outlet, 4-prong dryer outlet, Charge EV with Dryer Outlet, Charge your EV while camping, Charge your EV with RV Park Power, charging your car while camping, Clothes Dryer Outlet, Drive Electric, Drive Electric Week, Dryer Outlet, Dryer Outlet Adapter, Dryer Outlet Adpater, dryer outlet solutions, Dryer Outlet Uses, Dryer Outlets, electric cars, electric dryer, electric dryer outlet, Electric Range, Electric Range Outlet, Electric vehicle, Electric Vehicle Adapter, Electric Vehicle Adapters, Electric Vehicle Benefits, Electric Vehicle Charging, Electrical, Electrical Adapter, Electrical Vehicle, EV, EV Adapter, EV Adapters, EV Charging, EV Charging Adapter, EV Charging Adapters, EV charging solutions, EV Charging Tesla, EV charging tips, EV Cord Sets, Home Tesla Charging, National Drive Electric Week, NDEW, RV Park Power, RV Park Power Source, Tesla, Tesla Charging
Posted by Stephanie Junek on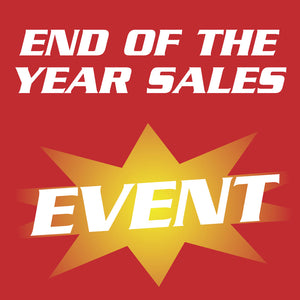 Can you believe 2018 is almost history?  A lot has happened this year within our company and within our consumers lives.  We want to celebrate all that this year has brought us, with a two-week long sale.  You read that right.  Two whole weeks of savings!
Tags:

120 Volt Charging, 2018, 220 Volt Charging, 220 Volt Power, 30 Amp, 30 Amp RV, 480 Volt Charging, 50 Amp RV, AC Works, AC Works brand, Boat Power, Burlington RV Superstore, Charging Stations, Customer Service, December 2018, DeHaan RV Center, Drive Electric, electric cars, Electric vehicle, Electric Vehicle Charging, Electrical Adapter, Electrical Industry, Electrical Power, Electrical Vehicle, Emergency Power, Emergency Power Kit, Emergency Power System, EV, EV Adapter, EV Charging, EV Charging Adapter, EV Electrical Vehicle, EV1030MS, EV1050MS, EV1430MS, EV650MS, Event Power, Everyday Use, EVSE, EVTT30MS, Extension Cord, Extension Cord Power Solutions, Flexible Generator Adapter, Food Truck, Food truck power, Garage Power, Generator, Generator Adapter, Generator Power, generator power solutions, Go RVing, Grounding, Holidays, Home Dryer Outlet Tesla Convenience Package, Houehold RV Power, Household Power, Hurricane Power Outage, Industrial Power, marina, marina power, Marine, Marine Power, Marine Shore, Marine Shore Power, pdu, Plug, Portable Generator, Power, power adapter, Power Adapters, Power Connection Adapter, Power Connections, Power Distribution, Power Outage, Power Outages, Power Solutions, Power Source, Power Strip, premium tesla convenience package, Products, Prosser RV, Prossers RV, Rapid Charging, Receptacle, Residential Power, Residential Use, RV, RV Adapter, RV Adapters, RV Electricity, RV Generator, RV Generator Adapter, RV Generator Power, RV Park, RV Power, RV Power Adapter, RV/Generator Tesla convenience package, RV1450TT, RV30AKIT, RV50AKIT, RVL14301450, shore power, Standard Household Voltage, Stephanie Junek, T-blade, Technical, Tesla, Tesla Charging, Tesla Model S, Tesla Road Trip, Tesla travel, Tesla travel charging solutions, Tesla Travel Convenience Packages, Tornado Power Outage, Transfer Switch, Transfer Switch System, Weather Outages, Weather Resistence, Welder, Welder Adapter, Welder Outlet, Welder Plug, Welding