Posted by Stephanie Junek on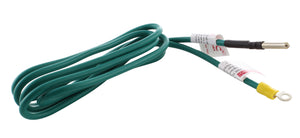 So, you purchased an adapter from AC WORKS® and it comes with a little green wire, what on earth should you do with that green wire
Tags:

3-prong, 4-prong, AC WORKS™ Ground Wire, AC WORKS™ S10301430-018, AD10301430, AD14301030, Dryer Adapter with Ground Pin, Dryer Adapter with Ground Wire, Dryer Grounding, Dryer Grounding Adapter, free consultations, Green Ground Wire, Green Wire, Ground, Ground Dryer, Ground Pin, Grounding, Grounding Adapter, Grounding Pin, Grounding Pin Adapter, Grounding Safety, Grounding Wire, Grounding Your Dryer, Grouning Pin, How to Ground Your Dryer, Metal Clamp, Ring Terminal, Shipping, The Little Green Wire, What is the green wire for?
Posted by Stephanie Junek on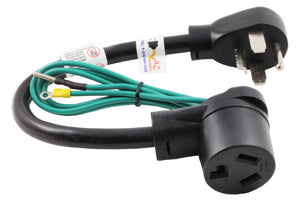 Have you recently purchased a new dryer with a 4-prong plug, own an older home with a 3-prong outlet and don't want to hire an electrician to run a new outlet?  Did you just buy a new home with a 4-prong outlet and don't have enough money after the large home purchase to get a new dryer.  Your older dryer still has the 3-prong plug and your not sure what to do about it?  We have 2 new products launching that can help with either of those problems and keep your home safe.
Tags:

2018, 220 Volt, 220 Volt Power, 220V, 3-prong, 4-prong, AC Connectors Press Release, AC Works brand, AC WORKS Brand Press Release, AC Works Products, Customer Service, Dryer, dryer adapter, Grounding, Grouning Pin, Household Dryer, Household Dryer Outlet, Household Power, January 2018, new dryer, new home, old dryer, old home, Press Release, Product Descriptions, Product Release