Posted by Christopher Hahn on
If you are curious about the electrical connections of large restaurant kitchens, you may be wondering: how different are the connections compared to my kitchen at home? Are there other specific electrical connections required that a home kitchen wouldn't need?
Posted by Stephanie Junek on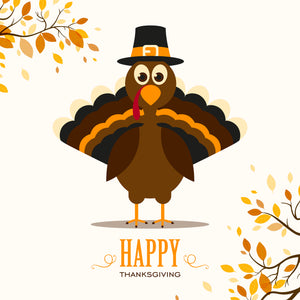 Today is Thanksgiving Day, a day to enjoy with your family and friends, follow traditions already set in place by generations before you or start your own traditions with your loved ones.  Regardless of your traditions, the idea is the be thankful for the things you have been given in this life.  I want to spend this day on the blog, giving you some interesting Thanksgiving Day trivia, tips, and safety information.  I hope the tips shared here will help make your holiday a little easier this year.