Posted by Stephanie Junek on
Posted by Christopher Hahn on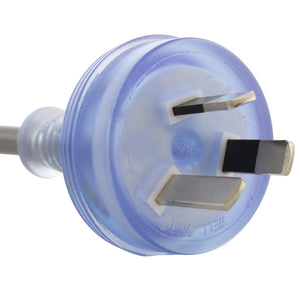 We at Cordtec Power Corporation are proud to announce we will be exhibiting at the annual meeting for the Radiological Society of North America!
Tags:

2019, AC Connectors, AC Works brand, AC WORKS video, AC WORKS Wisdom, AC WORKS Wisdom Series, Annual Meeting, Chicago, Conference, cordtec power, cordtec power corp, cordtecpopwer, Customer Service, Illinois, Medical, Power Solutions, Radiological, RSNA, Show, Subscribe to YouTube, Technical, Tradeshow, Video, Video Series, YouTube, YouTube Channel, YouTube Video, YouTube Videos
Posted by Christopher Hahn on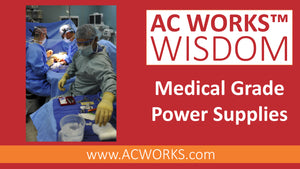 Health care is important to provide to everyone everywhere. With the high-tech tools and professional staff that hospitals have, they need power supplies to match the high quality. This is why medical grade power cables and power supplies exist.
Tags:

2018, AC WORKS video, AC WORKS Wisdom, AC WORKS Wisdom Series, green dot, Green Dot Outlets, Green Dot Receptacles, Hospital, hospital grade, Hospital Power, Hospital Standards, instructional video, Medical, medical grade, medical grade power, medical grade power supplies, Medical Grade Test, Medical Grade Testing, Medical Standards, Subscribe to YouTube, transparent plug, u-ground, Video, Video Series, what does this mean, YouTube, YouTube Channel, YouTube Video, YouTube Videos