Posted by Stephanie Junek on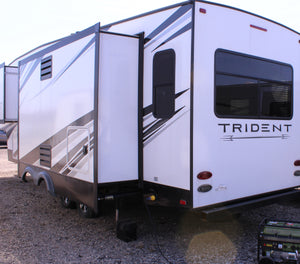 RV's have the option of a 30 Amp or a 50 Amp RV electrical system. What is the difference between the two?  What will you use for a power source?  Do you know what to do if your RV park power source stops working or has an outage?  What type of generator will you use? There are so many questions involved with the basics of RV electricity and we are going to try and answer them all.  
Tags:

15/20 Amp, 15/20AEX, 2019, 30 Amp, 30 Amp RV, 30 Amp RV Cord, 50 Amp, 50 Amp RV, 50 Amp RV Cord, 50 amp rv kit, AC Works, AC Works brand, AC WORKS Wisdom, Customer Service, Generator, Generator Adapter, Generator Power, generator power solutions, Generator Power Source, Generator RV, Generator to 30 Amp RV, Generator to RV, Generator to RV power, Generator Wattage, Go RVing, Home Electric, Houehold RV Power, How to Power your RV, How to power your RV using a Generator, indoor/outdoor, indoor/outdoor cable, indoor/outdoor cord, Power Solutions, power your rv, Powering your RV with a Generator, Powering your RV with Home Electricity, Products, Prosser RV, Prossers RV, RV, RV 30 Amp Kit, RV 50 Amp Kit, RV 50 Amp plug to RV 30 Amp plug, RV Adapter, RV Adapters, RV Appliances, RV Electricity, RV Electricity Basics, RV Extenstion Cord, RV Generator, RV Generator Adapter, RV Generator Kits, RV Generator Power, RV Generator Products, RV Generator Safety, RV Kit, RV Kits, RV Park, RV Park Power, RV Park Power Source, RV Power, RV Power Adapter, RV Power Connections, RV Power Cord, RV Power Source, RV to Park Power, RV Wattage, RV1450TT, RVTT1450, Technical, Wattage
Posted by Stephanie Junek on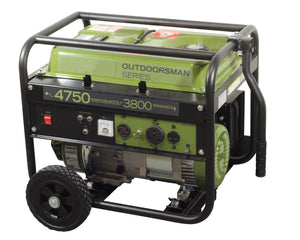 Do you own a generator and it does not have the correct outlet?  You need to rent a generator but the only option available to you has an outlet that does not pair with your needs?  Are you considering purchasing a whole new generator or trying to change your generator outlet?  There are many reasons your generator might now work for your needs but we also have many solutions to provide you. 
Tags:

2019, 30 Amp, 30 amp rv, 30 amp rv kit, 50 Amp, 50 Amp RV, 50 amp rv kit, AC Works, AC Works brand, AC WORKS brand kits, AC WORKS Kits, Customer Service, Electrical Safety, Emergency Power, Emergency Power Generator, Emergency Power Kit, Emergency Power Kits, Emergency Power System, Generator, generator kits, Generator Power, generator power solutions, March 2019, Power, Power Solutions, Products, Residential, Residential Power, Residential Use, RV, RV Generator, RV Generator Kits, RV Generator Power, RV Generator Products, RV Kit, RV Kits, Technical, Transfer Switch