Posted by Stephanie Junek on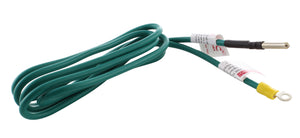 So, you purchased an adapter from AC WORKS® and it comes with a little green wire, what on earth should you do with that green wire
Tags:

3-prong, 4-prong, AC WORKS™ Ground Wire, AC WORKS™ S10301430-018, AD10301430, AD14301030, Dryer Adapter with Ground Pin, Dryer Adapter with Ground Wire, Dryer Grounding, Dryer Grounding Adapter, free consultations, Green Ground Wire, Green Wire, Ground, Ground Dryer, Ground Pin, Grounding, Grounding Adapter, Grounding Pin, Grounding Pin Adapter, Grounding Safety, Grounding Wire, Grounding Your Dryer, Grouning Pin, How to Ground Your Dryer, Metal Clamp, Ring Terminal, Shipping, The Little Green Wire, What is the green wire for?
Posted by Stephanie Junek on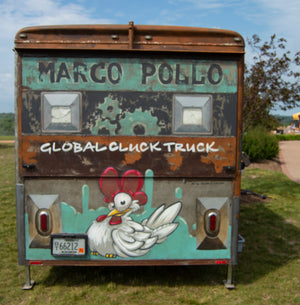 A summer staple is to eat food from a food truck.  Today, the food truck industry is growing more than ever and increasing in popularity from food truck rally's, festivals and even weddings.  If you are thinking about starting up a food truck, make sure you do the research it takes to power your truck.  The last thing you are going to want is for the power to go down during an event. 
Tags:

120 Volt, 2018, 240 Volt, Amps, Current, Event Power, Food Truck, Food truck power, food truck power supply, Food Truck Rally, free consultations, generator, generator adapter, generator power solutions, generator power troubleshooting, July 2018, Marco Pollo, Marco Pollo Milwaukee, Marco Pollo MKE, power adapter, power solutions, Voltage, Volts, Wattage
Posted by Stephanie Junek on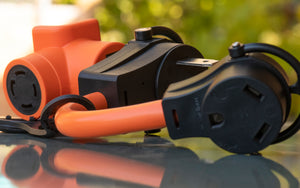 AC WORKS® brands are sold across many sales channels mostly in North America. They can be purchased worldwide as well. We compiled many of the frequently asked customer questions or concerns in one place for you to read.
Tags:

2017, 2018, 2019, AC Connectors, AC Works, AC Works brand, AC WORKS brand Compact Adapters, AC WORKS brand kits, adapters, Amazon, Amazon Prime, Circuit Breaker, Compact Adapter, Customer Service, Dryer, dryer adapter, Dryer Adapter Solutions, Dryer Adapter with Ground Wire, Dryer Grounding, Dryer Grounding Adapter, Dryer Outlet, Dryer Outlet Adapter, Durable, Duty Tax, Ebay, Electric vehicle, Emergency Power, Emergency Power Generator, Emergency Power System, EV, EV Adapter, Exchange, Extension Cord, Extension Cord Power Solutions, FAQ, FAQs, Fast Shipping, Flexible Dryer Adapter, FREE Consultations, Frequently Asked Questions, Generator, Generator Adapter, Generator Adapters, Generator Power, generator power solutions, Home Depot, Household Dryer Outlet, Household Power, Hurricane Power Outage, International Shipping, Jet, March 2018, PDU, Plug, Power, power adapter, Power Adapters, Power Connections, Power Distribution, Power Outage, Power Solutions, Prime, Products, Quality, Receptacle, Residential, Residential Power, Residential Use, Restocking Fee, Returns, RV Adapters, RV Generator, RV Generator Adapter, RV Power, Safety, Shipping, Standard Household Voltage, T-blade, Technical, Tesla Charger Plug Adapter, Tornado Power Outage, Transfer Switch, Walmart, Welder