Posted by Stephanie Junek on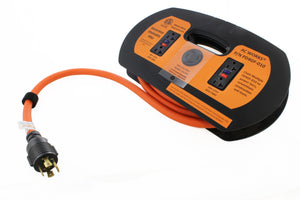 Last week we talked about GFCI outlets.  That was not a coincidence, as we planned on releasing the PD4GF-010 power distribution panel this week on our blog.  We worked tirelessly to perfect this product giving it a purpose for those with a plan.  The plan could be a large outdoor festival, an indoor carnival, a sporting event, a concert, and even an industrial warehouse.  When the weather is cold, the work must go on.  You can use the PD4GF-010 to power multiple heaters for your construction site. The options are endless, and we would love to hear how you start...
Tags:

5-15/20, 5-15/20 Tblade, breaker tripping, Carnival, Clear Film, Clear Plastic Protective Film, Clear Plastic Protector, Daisy Chain, Dryer Outlet PDU with Circuit Breaker, Event, Festival, Generator, Generator Extension Cord with PDU, GFCI, GFCI Outlet, green light, Household Plug to T-blade, Industrial, L14-30, L14-30R, NEMA 5-15/20, NEMA L14-30, PD, PD4, PD4GF-010, PDG, PDU, PDU Adapter, pdu container, pdu panel, Piggy Back, Plastic Protector, Power Distribution, Power distribution panel, Power Distribution Tools, red light, Sporting Event, Status Indicator Lights, T-blade
Posted by Stephanie Junek on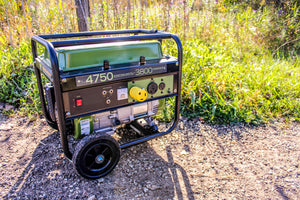 Electrical problems are more common than you think.  Whether you own a 30 Amp RV or a 50 Amp RV, you should have a basic understanding of your RV electrical system. 
Resetting a breaker or a GFCI that has kicked out, replacing a blown fuse are all small problems you can figure out on your own.  Big problems involving AC power or propane should be left to the professional service technicians. Is your problem big or not?
Tags:

2019, 30 Amp RV, AC Power, AC Works, AC Works brand, AC WORKS™ products, Avoid Tripping Breaker, Change Fuses, Customer Service, DC Power, Electrical Safety, Extension Cord, Generator, Generator Power, Generator to RV, Generator to RV power, GFCI, Plug, Power, Power Solutions, Products, PSROT-072, Receptacle, RV, RV Breaker Tripping, RV Breaker Trips, RV Circuit Breaker, RV Electric, RV Electrical, RV Electricity, RV Fuse, RV Park Power, RV Park Power Source, RV Power, RV Power Connections, RV to Park Power, Safety, Safety Tips, Surge Protector, Technical
Posted by Stephanie Junek on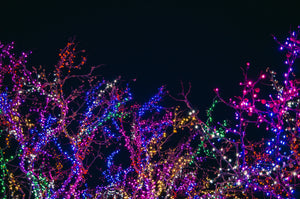 When hanging lights outside your home make sure you follow some of the same tips from last week's 
Holiday Lighting Safety
 article and in addition to those you need to be sure any extension cords you are using are indoor/outdoor cords.