Posted by Stephanie Junek on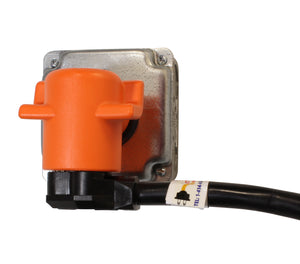 Are you looking for a simple solution to relocating or plugging your dryer into a power source in your basement or laundry room? AC Connectors carries a selection of AC WORKS™ brand adapters to help find you a solution. 
Tags:

10-30R, 1030 Dryer Adapter, 14-30, 14-30R, 2019, 3 prong adapter to 4 prong, 3 prong to 4 prong, 4 prong adapter to 3 prong, 4 prong to 3 prong, AC WORKS™ AD14301030, AC WORKS™ Ground Wire, AC WORKS™ S10301430-018, AC WORKS™ S1030PR, AC WORKS™ S14301030-018, AC WORKS™ S1430PR, Customer Service, Dryer, dryer adapter, Dryer Adapter Solutions, Dryer Grounding, Dryer Grounding Adapter, Dryer Outlet, Dryer Outlet Adapter, Flexible, Flexible Adapter Solutions, Flexible Dryer Adapter, Ground Dryer, Grounding Your Dryer, Household Dryer, Household Dryer Outlet, How to Ground Your Dryer, January 2019, NEMA 10-30, NEMA 10-30R, NEMA 10-30R Dryer Adapter, NEMA 14-30, NEMA 14-30 Outlet, NEMA 14-30P, NEMA 1430, New Dryer, New House Old Dryer, old dryer, Old House New Dryer, Technical
Posted by Stephanie Junek on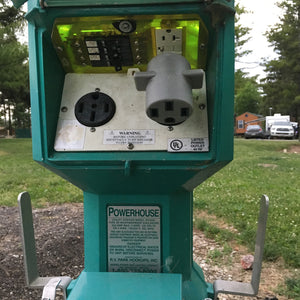 One of the most popular driven electric vehicles on the market is the Tesla Model S.  *The Model S has recently beat its competitors in sales in the United States, according to Statista.com. It comes as no surprise to us that people love the Tesla Model S.  It has a sleek and streamlined design, safety features like Dual Motor All Wheel Drive, Self-driving hardware and much more.  Any consumer would be happy to drive the Tesla Model S. 
Tags:

2018, Dryer Outlet, EV1030MS, EV1050MS, EV1430MS, EV650MS, EVTT30MS, Home Dryer Outlet Tesla Convenience Package, March 2018, NEMA 10-30P, NEMA 10-50P, NEMA 14-30P, NEMA 6-50P, NEMA TT-30P, premium tesla convenience package, road trip, RV/Generator Tesla convenience package, RVL14301450, Tesla, Tesla Charger Plug Adapter, Tesla Charging, Tesla Model S, Tesla Road Trip, Tesla travel, Tesla travel charging solutions, Tesla Travel Convenience Packages