Posted by Christopher Hahn on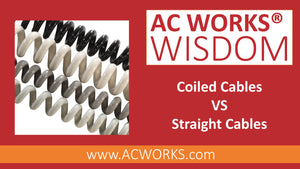 When shopping for power cords, you will most likely come across just plain old straight cables. While these are effective for nearly any situation, there's another alternative for your cable needs. What is it?
Tags:

2019, AC Works, AC Works brand, AC WORKS video, AC WORKS Wisdom, AC WORKS Wisdom Series, Coiled Cable, Coiled Cord, Coiled vs Straight Cable, Commercial Use, Customer Service, indoor/outdoor, Industrial Use, instructional video, Power, Power Solutions, Residential Use, Subscribe to YouTube, Technical, Video, Video Series, YouTube, YouTube Channel, YouTube Video, YouTube Videos
Posted by Stephanie Junek on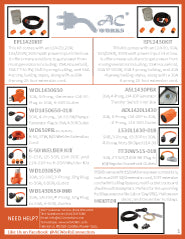 AC WORKS™ brand products for the fall season.  These products will include things like Dryer Outlet adapters, Home and Garden Extension Cords and Adapters, Generator and Welder Extension Cords and Adapters, and multi-outlet options.
Tags:

15 Amp, 15 to 20 amp, 15 to 20 amp adapter, 15/20, 15/20 Amp, 15/20AEX, 20 Amp Extension Cord, 2017, 2018, 2019, 3, 3 prong adapter to 4 prong, 3 prong extension cord, 3 prong locking extension cord, 3 prong to 4 prong, 3 to 4 prong, 3 to 4 prong dryer adapter, 3-4 prong, 3-prong, 30 Amp, 30 Amp Dryer Outlet, 4 prong adapter, 4 prong adapter to 3 prong, 4 prong dryer outlet, 4 prong to 3 prong, 4 prong to 3 prong adapter, 4 to 3 prong, 4 to 3 prong adapter, 4 to 3 prong dryer outlet, 4 to 3 prongs, 4-3 prong, 4-prong, 4-prong locking extension cord, 50 Amp, 6-50 Welder Kit, AC Works, AC Works brand, cold weather extension cord, Compact Adapter, Customer Service, dryer adapter, Dryer Outlet, Electrical Extension Cords, Extension Cord, Extension Cord Power Solutions, Fall Download Sheet, Fall Product Sheet, Fall Sell Sheet, Fall Sheet, Flexible Generator Adapter, Generator, Generator Adapters, Generator Adpater, generator power solutions, Household Extension Cord, Household Outlet Creator, Household Outlets, Household Plug to T-blade, Household Power, indoor outdoor extension cord, indoor/outdoor, indoor/outdoor cable, indoor/outdoor cord, Inlet, L5-30 Locking Extension Cord, Locking Extension Cord, Multiple Household Outlets, NEMA 10-30 Extension Cord, NEMA 14-30 Extension Cord, NEMA L14-30 Extension Cord, NEMA L5-30 Extension Cord, Plug, Power, Power Distribution, Power Distribution Adapter, Product Sheet, Products, Receptacle, T-blade, T-blade adapter, Technical, Transfer Switch, Transfer Switch Inlet, Transfer Switch System, V-DUO, V-DUO Adapter, Welder, Welder Adapter, Welder extension Cord, Welder Flexible Adapter, Welder Kit, Welder Kit 1, winter extension cord