Posted by Christopher Hahn on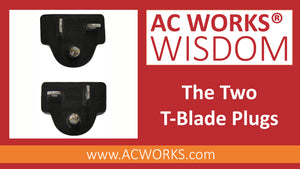 Lately, we have had quite a few customers contact us to see if they can operate their 250 Volt AC units from a household outlet. They try to use a household adapter such as M515520, which won't work for this issue. Why won't it work? Can a 250 Volt AC unit be adapted for a household outlet?
Tags:

2019, AC Unit, AC Works, AC Works brand, AC WORKS video, AC WORKS Wisdom, AC WORKS Wisdom Series, Air Conditioner, Household Power, instructional video, M515520, NEMA 5-20P, NEMA 6-20P, Plug, Power Solutions, Products, Residential, Residential Power, Residential Use, Subscribe to YouTube, T-blade, Tblade, Technical, Video, Video Series, YouTube, YouTube Channel, YouTube Video, YouTube Videos
Posted by Christopher Hahn on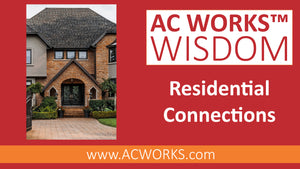 Whether you have been a homeowner for a long time or if you are a new homeowner, you might not have realized the different uses possible with the electrical outlets around your home. From a regular household outlet to the outlet you use for your clothes dryer or cooking range, there are many possibilities.
Tags:

110 volt, 120 Volt, 2018, 3-prong household outlets, AC Works, AC Works brand, AC WORKS video, AC WORKS Wisdom, AC WORKS Wisdom Series, air conditioner, Circuit Breaker, Customer Service, Dryer Outlet, dryer outlet solutions, Dryer Outlets, Electrical Outlets, high power outlets at home, home outlets, Household, Household Connector, Household Dryer Outlet, Household Electricity, Household Outlets, Household Power, household power outlet, instructional video, Jacuzzi, L5-15P, L5-20P, locking style plug, NEMA 10-30R, NEMA 14-30R, NEMA 14-50R, NEMA configurations, Power, power outlet in your home, Power Solutions, Residential, Residential Power, Residential Use, Space Heater, Standard Household Outlet, Standard Household Power, Standard Household Voltage, Subscribe to YouTube, Tanning Bed, Tesla Charger Plug Adapter, Video, Video Series, YouTube, YouTube Channel, YouTube Video, YouTube Videos