Posted by Stephanie Junek on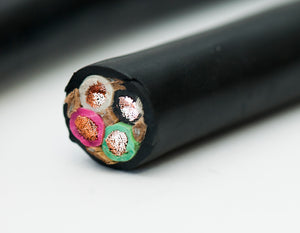 Most AC WORKS® brand products are designed, with protecting your cables, in mind.  

A jacketed cable surrounds two or more wires running alongside each other to form one protected cable. It is a protective outer covering for your wires. It can also be referred to as a Sheath. The cable jacket itself acts as the first line of defense for the inner components, keeping them protected and safe. There are inner and outer cable jackets on some cables.