Posted by Stephanie Junek on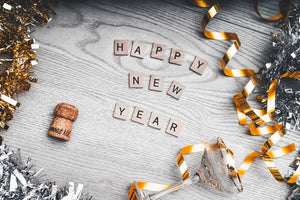 Can you believe 2018 is history?  That chapter in the book of life has come to an end but we cannot forget all it has added to our story.  As we mentioned in our August recap post we grew out of our small warehouse much quicker than we had anticipated which led us to a much bigger facility in the city of Oak Creek, WI.
Tags:

2018 Review, 2019, AC Connectors Press Release, AC WORKS brand, AC WORKS brand kits, AC WORKS Brand Press Release, AC Works Kits, Amazon, Customer Service, Dryer Relocation, eBay, Electric Vehicle Kits, EV Charging Kits, EV kits, HVAC, January 2019, Power Tool Solutions, press release, Recap Video, RV Camping Kits, RV Kits, RV Power Kits, Warehouse, Welder Kits, Year End Review, Year in Review
Posted by Stephanie Junek on

AC WORKS®
 Brand is a reliable and durable power connection product.  We want our customers to have the very best customer experience when shopping for our products.  Although we do have our own shop 
AC Connectors
, we will never discourage you from buying our products on your favorite shopping channel
Posted by Stephanie Junek on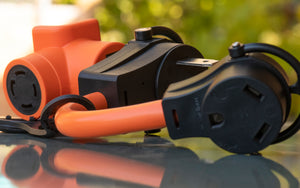 AC WORKS® brands are sold across many sales channels mostly in North America. They can be purchased worldwide as well. We compiled many of the frequently asked customer questions or concerns in one place for you to read.
Tags:

2017, 2018, 2019, AC Connectors, AC Works, AC Works brand, AC WORKS brand Compact Adapters, AC WORKS brand kits, adapters, Amazon, Amazon Prime, Circuit Breaker, Compact Adapter, Customer Service, Dryer, dryer adapter, Dryer Adapter Solutions, Dryer Adapter with Ground Wire, Dryer Grounding, Dryer Grounding Adapter, Dryer Outlet, Dryer Outlet Adapter, Durable, Duty Tax, Ebay, Electric vehicle, Emergency Power, Emergency Power Generator, Emergency Power System, EV, EV Adapter, Exchange, Extension Cord, Extension Cord Power Solutions, FAQ, FAQs, Fast Shipping, Flexible Dryer Adapter, FREE Consultations, Frequently Asked Questions, Generator, Generator Adapter, Generator Adapters, Generator Power, generator power solutions, Home Depot, Household Dryer Outlet, Household Power, Hurricane Power Outage, International Shipping, Jet, March 2018, PDU, Plug, Power, power adapter, Power Adapters, Power Connections, Power Distribution, Power Outage, Power Solutions, Prime, Products, Quality, Receptacle, Residential, Residential Power, Residential Use, Restocking Fee, Returns, RV Adapters, RV Generator, RV Generator Adapter, RV Power, Safety, Shipping, Standard Household Voltage, T-blade, Technical, Tesla Charger Plug Adapter, Tornado Power Outage, Transfer Switch, Walmart, Welder