Posted by Stephanie Junek on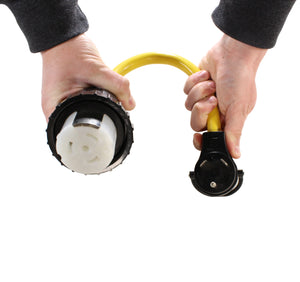 AC WORKS® brand flexible adapters are longer than the compact adapters we highlighted last week.  Our flexible adapters range from 1 foot to 1.5 feet in length, depending on the configuration.  The added length given in the design of our flexible adapter collection allows for a more flexible reach, which is where the name came from.  Using flexible adapters make it easier to fit your adapter in some areas with difficult reach.  They will maneuver to all angles so you will never be without power.  The flexible adapter line is perfect when you need just a little extra length for a difficult reach but...
Tags:

2019, AC Works, AC Works brand, ac works flexible adapter, Circuit Breaker, Customer Service, Dryer Outlet, Extension Cord, Flexible, flexible adapter, Flexible Adapter Solutions, flexible adapters, flexible cord, Flexible Dryer Adapter, Flexible Generator Adapter, Generator, Household Power, Plug, Power, Power Solutions, Products, Receptacle, Residential, Residential Power, Residential Use, Standard Household Voltage, Transfer Switch
Posted by Stephanie Junek on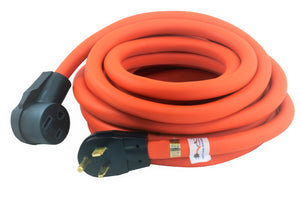 Have you heard of anti-cold weather jackets before?  I know what you're thinking, what does a jacket have to do with electrical power?  If you do not have an electrical background you most likely have never heard of this term before.  If you have seen it when shopping for your indoor/outdoor and other electrical residential products you may have just ignored it because you don't know what the term means.
Tags:

ac works anti-cold, ac works anti-cold weather, all weather jacket, anti-cold, anti-cold weather, anti-cold weather adapter cords, anti-cold weather cords, anti-cold weather jacket, anti-cold weather products, cable stays flexible in cold weather, cold weather extension cord, cord convenience, cord flexibility, cord movement, cord safety, Cord Sets, cord stays flexible in cold, difference between polarized and non polarized power cord, Electrical, Electrical Extension Cords, Extension Cord, Extension Cord Power Solutions, flexible anti-cold, flexible cord, flexible in cold temps, flexible in extreme temps, indoor/outdoor, indoor/outdoor cable, indoor/outdoor cord, power cord, stays flexible in cold, winter extension cord